Land Is Again a Hot Ticket for SWFL Homeowners
Posted:
Homeowners in Southwest Florida, according to the Fort Myers News-Press, are beginning to buy their own lots again now that land is cheap and financing is slowly becoming more relaxed.
"We started seeing that about a year ago, and it's probably become more prevalent over the last six months," said Randy Thibaut, owner and founder of Fort Myers-based Land Solutions Inc., which specializes in sales and development of large tracts.
"Individual homeowners are starting to buy home sites again, especially in the Cape," he said. "Now we're seeing in Lehigh Acres and east Fort Myers where people buy lots and hire their own builders in lieu of buying a new-home builder package."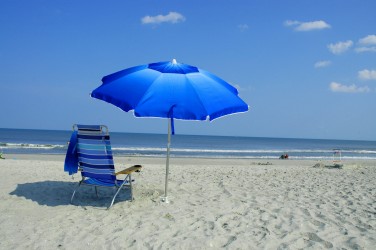 Developer Roger Schutt, of Premier Properties of Cape Coral, said he's catering to the trend with a program he's rolling out in which home buyers as well as builders will be able to buy lots from Premier's inventory and perhaps finance them with Premier as well.
The financing is very crucial because banks are still reluctant to lend money on a piece of vacant property, he said. "That's unfortunate, because that suppresses the economy" by preventing home construction of new homes.
"In the boom we were paying $90,000 plus for a dry lot in Cape Coral that was not on city sewer," he said. "That was not realistic, it was inflated by the frenzy, but if you can buy in the $20,000 range, that's very affordable."
Lot prices rose sharply in the years preceding the crash, Schutt said. "In 2001 I might have bought a dry lot, no utilities, for $4,000. Two years later it was $11,000 or $12,000, more than doubled. Then in 2004 it was $30,000 and in '05 it went to $75,000 and of course it went above that" before crashing in 2006.
Dennis Cantwell, president of Sand Springs Development in Estero, said he's seen custom home construction make a comeback in the past year as people become more inclined to buy their own lots.
"That part of the business is taking off," he said. "For I don't know how many years, we didn't hear from anyone.
Usually, he said, people decide which community they want to live in and then choose from the available lots.